Slide on the figure above to see all the 13 available photos. Click on photo to enlarge.

Rêve de Papillon, Aube-sur-la-Vallée and Nid d'Étoiles in one building and Pierre Ensoleillée on top of the residence. All have a private entrance.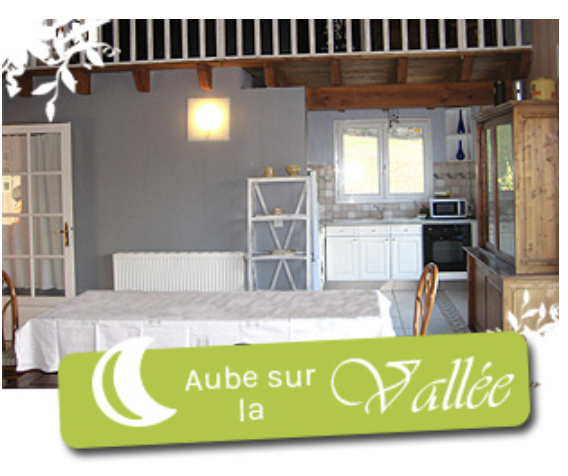 There is a panoramic view from the balcony to the East over open fields, oak forests and the majestic limestone cliffs that are typical of the Lot Valley.
In winter and spring you can see the glittering Lot river in the valley. This bright and roomy gite provides you with 135m² of living space together with a large, sunny balcony. There are 2 double bedrooms and a shower room. Upstairs another 2 bedrooms and a bathroom plus a large mezzanine area with a sofa.
The main living room is light and spacious, furnished with a mixture of traditional and new furniture. The kitchen is fully equipped and includes a dishwasher and washing machine, toaster and coffee maker.

Although Aube-sur-la-Vallée and Nid d'Etoiles are independent of one another, taken together, they would also be ideal for two families or a group of friends. Individually, they are ideal for couples in the Spring, early Summer and Autumn months.